The Latest
Next Appearances
Worldcon
Washington DC, December 15-19, 2021
ICFA 2022
Orlando, FL, March 16-20, 2022
Past Appareances
Where I've appeared, over the years.
Coming Soon
HOT MOON, an alternate-Apollo thriller, from CAEZIK SF & Fantasy in June 2022.
Recently Released
Article: "Anderson Planet: Thunderbirds, Captain Scarlet and the Mysterons, and UFO", in Hugo-award-winning fanzine Journey Planet 58 – Cancelled Too Soon. (Free to download.)
"Gunpowder Treason", in TALES FROM ALTERNATE EARTHS VOL. 3 from Inklings Press.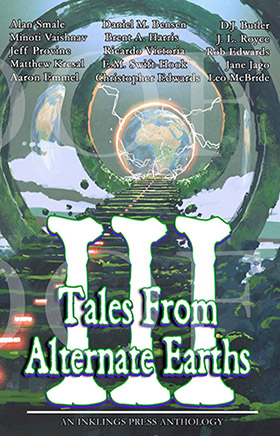 "The Dogs of Babylon", in WHEN WORLDS COLLIDE, from ZNB Press.